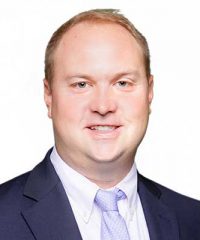 Dr. Stephen Arndt is a board-certified, fellowship-trained orthopedic surgeon who specializes in complex conditions of the foot and ankle both surgically and non-surgically. He focuses on an array of issues and has a special interest in total ankle replacements, ankle arthroscopies, ankle and hind foot reconstruction and various forefoot procedures. Dr. Arndt has participated in many research studies and published multiple corresponding articles. 
Dr. Arndt received his undergraduate degree in Physics with a minor in Chemistry and Mathematics from Wake Forest University where he was awarded Magna Cum Laude for his studies. 
As a current member of the American Academy of Orthopaedic Surgeons, Florida Orthopaedic Society, Northeast Florida Orthopaedic Society and American Orthopaedic Foot and Ankle Society, Dr. Arndt is well-versed in the needs of his foot and ankle patients. He strives to not only provide 5-star orthopedic care but to also understand his patient and the corresponding impact their orthopedic injury can have on their life. 
Education
Doctor of Medicine
 Loyola University Stritch School of Medicine 
(Maywood, IL)
Bachelor of Science
Wake Forest University
(Winston-Salem, NC)
Training
Fellowship, The Cleveland Clinic Foundation (Cleveland, OH)
Residency, University of Florida Health Science Center (Jacksonville, FL)
Certifications
 

Board-Certified, American Board of Orthopaedic Surgery