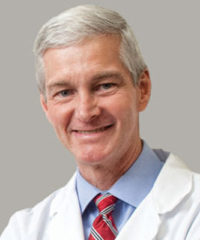 J. Douglas Green, Jr., M.D. is founder and president of Jacksonville Hearing and Balance Institute. He has a certificate of added qualification in neurotology and is recognized both nationally and internationally in the treatment of ear disease, inner ear and skull-base surgery. Not only is Dr. Green known as an expert clinician, but he has been acknowledged as a leader in otological research.
He has written eight clinical book chapters, and has had 36 scientific articles published in medical journals. Dr. Green has given nearly 65 oral presentations about his scientific research and work at peer-reviewed national and international meetings. He is currently participating in a number of clinical research trials involving hearing aids and prostheses for otologic surgery.
As the former president of the American Neurotology Society, Dr. Green is at the forefront of his field. He was elected by his peers and led the organization in its mission to provide continuing medical education and support research for its members.
Locally, Dr. Green has earned multi-year recognition as one of Northeast Florida's Best Doctors by Jacksonville Magazine. Last year he was chosen by a survey of his peers as one of the top doctors they would personally recommend.
Dr. Green has been involved with international medical mission trips to Vietnam, Zambia, and Nigeria, where he has treated patients and worked with local physicians in the most primitive circumstances. Because of his experiences, he has established a non-profit organization called Hearing Help for Africa to provide for short-term and long-term improvement of the delivery of health services.